Many projects, especially in countries where Steiner/Waldorf facilities have scarce financial resources, cannot be realized without financial support. Donating a small sum is not painful for most of us. But it can do others an immense amount of good. We would be delighted to receive a €5 donation. Or more, of course. This button leads you to the donation form, where you can select your desired amount and your preferred payment method.
In order to make your donation as easy as possible, we work together with betterplace.org, like Waldorf 2019 e.V. a non-profit organization. Therefore, in addition to your donation for Waldorf 100, you will also be asked for a contribution to the operation of the platform, which you can freely choose from 0 – X €.
Support Waldorf100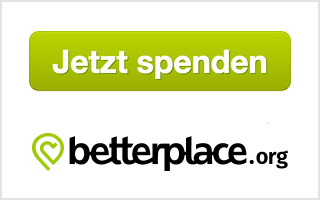 Afterwards you will receive your donation certificate directly from betterplace.org.